Pump series FP4100
FP4100 - FP4100+ - FP4104
max. flow
10 m³/h
max. head
12 m
max. motor power
0.55kW
Phases
Single-Phase
Tri-Phase
Download technosheet
Pump series FP4100 - FP4100+ - FP4104
The FP4100 pump series is our original milk pump and is still a reference in this segment after many years of use.
Its simple construction with an adjusted impeller makes the FP4100 series an extremely high-performance pump for use in dairy farming.
Application areas
The milk pumps of the FP4100 series are mainly used in the smaller conventional milking machines for cows, sheep or goats and in milk transfer systems. In addition to pumping the milk, these pumps are also extremely suitable for use in the cleaning cycles of these installations.
Your benefits
High pump efficiency resulting in lower energy consumption
Good air handling
Electropolished, easy to clean
Simple construction and easy to maintain
Compact installation dimensions
Best "Value for money"
| | |
| --- | --- |
| Specifications | |
| max. flow rate | 10 m³/h |
| max. differential head | 12 m |
| max. motor power | 0.55 kW |
| max. speed | 3000/3600 rpm |
| available frequency | 50/60 Hz |
| All stainless steel parts | ASI304 - Electropolished |
| Food contact compliant | 1935/2004 EC |
| FP4100+ compliant to | 3-A Sanitary Standards |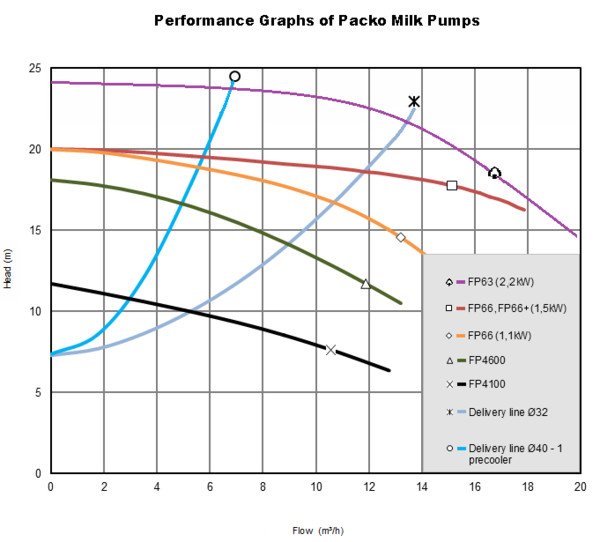 FP4100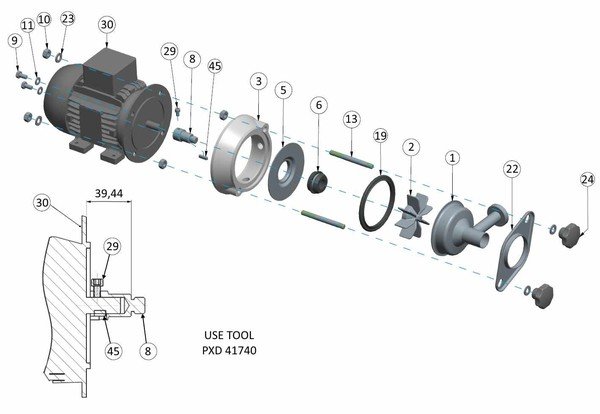 FP4104